Stephen S Baker
B.Sc. (Hons), Ph.D.
Director
Experience
I have 10 years' experience in academia and research including 3 years' post-doctoral work. During this time I developed key computer skills including working with a range of operating systems, applications and programming languages all to a high level. I also developed websites and did some informal teaching, which gave me valuable insight into which IT issues are most important to non-specialist users. My work in the academic sector gave me an in-depth knowledge of computer software and hardware from an applied aspect which is extremely relevant in every-day business, and from this it was a natural step to start to put this into practice at DS Baker IT.
Education
Bachelor of Science degree in Psychology from Brunel University, (1997)
Doctorate of Philosophy in Vision Sciences from the University of Manchester, (2002)
Qualifications
Microsoft Certified Professional (MCP) 70-620 (Vista)
CompTIA A+ 220-601 Exam (Essentials)
CompTIA A+ 220-602 Exam (IT Technician designation pathway)
Affiliations
Our Key People: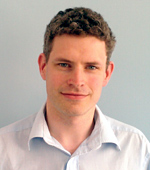 How healthy is your server and network? Do you know?
How often do you check?
What are your IT pain points?
How would you like some free advice?